Using JAWS & Dragon
---
Actually had good success with Windows Speech recognition and JAWS.  Editing, still need the keyboard. But if you have a good mic and practice speaking clearly and a little slower, you should be able to get your thoughts on a page. 
On Apr 25, 2022, at 5:05 PM, Jeff Christiansen <jeff@...> wrote:




 

 

>>> >>> the following message was included onto a thread, with subject,  that did not reflect the actual question <<< <<<

>>> On Behalf Of Amir Shah

 

 

Hi I am a jaws user, and I was wandering if you or anyone on the list use  jaws and dragon together.

If so how is it and what is the out come of it.

Because I am trying to perches dragon for my self.

Can you please send this email to everyone on  the  list.

Thank you

Amir Shah

 

 

Thank You

Jeff Christiansen

jeff@...

Together We Make It Happen

 

James Rinehart, MA, ATP, CWDP
Assistive Technology Specialist

4740 Kingsway Drive
Indianapolis, IN 46205

P 317.466.1000 x2527 • F 317.466.2000
jrinehart@...

eastersealscrossroads.org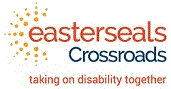 Please Note The information in this E-mail message may contain legally privileged and confidential information intended only for the use of the individual(s) named above. If you, the reader of this message, are not the intended recipient, you are hereby notified that you should not further disseminate, distribute, or forward this E-mail message. If you have received this E-mail in error, please notify the sender immediately and delete the original.
--
Was wondering if anyone has knowledge if Spark Instant Messenger is compatible with JAWS 2018?
Thanks
Jim Rinehart
Join main@jfw.groups.io to automatically receive all group messages.