Jaws Screen Reader cost?.
---
Also if you live in the US or a territory, try to find the tech act program in your state to see if they have a low interest extended term loan program folks can use to buy technology. 
On Nov 2, 2021, at 8:43 AM, Loy <loyrg2845@...> wrote:




You can get a Annual Home subscription for JAWS for  around $90 a year. There is also a free screen reader "NVDA"

----- Original Message -----

Sent: Tuesday, November 2, 2021 6:06 AM

Subject: Jaws Screen Reader cost?.




hi guys, I have been Informed purchasing the Jaws Screen Reader from Freedom Scientific these days is way to expensive. So I am asking if there are other ways of purchasing the software for us blindys?, Billy

James Rinehart, MA, ATP, CWDP
Assistive Technology Specialist

4740 Kingsway Drive
Indianapolis, IN 46205

P 317.466.1000 x2527 • F 317.466.2000
jrinehart@...

eastersealscrossroads.org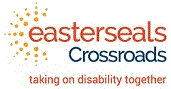 Please Note The information in this E-mail message may contain legally privileged and confidential information intended only for the use of the individual(s) named above. If you, the reader of this message, are not the intended recipient, you are hereby notified that you should not further disseminate, distribute, or forward this E-mail message. If you have received this E-mail in error, please notify the sender immediately and delete the original.
--
Was wondering if anyone has knowledge if Spark Instant Messenger is compatible with JAWS 2018?
Thanks
Jim Rinehart
Join main@jfw.groups.io to automatically receive all group messages.