sometimes jaws not working with chrome
moderated

Re: sometimes jaws not working with chrome
---
Try reading Alt + tab to task switch back to refocus the page? 
On Oct 2, 2021, at 12:52 PM, Curtis Chong <chong.curtis@...> wrote:




Good morning:

 

Here is what I notice with JAWS and Chrome.

 

Oftentimes, Chrome takes a while to bring up a page. Pressing INSERT+T gives you Chrome untitled.

When the page actually does come up, I routinely press Numpad Plus to hear JAWS say Virtual Cursor. This is my confirmation that I can now use some of the JAWS shortcut commands to navigate through the page.

Otherwise, JAWS with Chrome is working fairly well for me.

 

HTH.

 

Best regards,

 

Curtis Chong

 

 

From: main@jfw.groups.io <main@jfw.groups.io> On Behalf Of Mark
Sent: Saturday, October 02, 2021 10:01 AM
To: main@jfw.groups.io
Subject: sometimes jaws not working with chrome

 

Usually JAWS works well with chrome. But I notice that sometimes it doesn't work, like suddenly the navigation keys don't work. I try reloading the page and it doesn't work. It's a matter of time before I try something that makes it work, like restarting JAWS. But I don't know what it is going on. Maybe something on the page hasn't fully loaded? Any ideas?

James Rinehart, MA, ATP, CWDP
Assistive Technology Specialist

4740 Kingsway Drive
Indianapolis, IN 46205

P 317.466.1000 x2527 • F 317.466.2000
jrinehart@...

eastersealscrossroads.org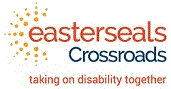 Please Note The information in this E-mail message may contain legally privileged and confidential information intended only for the use of the individual(s) named above. If you, the reader of this message, are not the intended recipient, you are hereby notified that you should not further disseminate, distribute, or forward this E-mail message. If you have received this E-mail in error, please notify the sender immediately and delete the original.
--
Was wondering if anyone has knowledge if Spark Instant Messenger is compatible with JAWS 2018?
Thanks
Jim Rinehart
Join main@jfw.groups.io to automatically receive all group messages.