please list your favorite browsers that you use with JAWS
moderated

Re: please list your favorite browsers that you use with JAWS
---
Usually guide folks toward Chrome and Firefox.  And yep, experience with leaves a little to be desired. 
On Apr 30, 2020, at 2:21 PM, Gaylen Kapperman <gkapperman@...> wrote:




I am writing for a friend who wants to know which browsers work best with JAWS.  And would you agree that Edge does not work well? Thanks very much.

Gaylen Kapperman

 

James Rinehart, MA, ATP, CWDP
Assistive Technology Specialist

4740 Kingsway Drive
Indianapolis, IN 46205

P 317.466.1000 x2527 • F 317.466.2000
jrinehart@...

eastersealscrossroads.org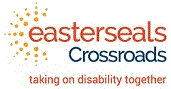 --
Was wondering if anyone has knowledge if Spark Instant Messenger is compatible with JAWS 2018?
Thanks
Jim Rinehart
Join main@jfw.groups.io to automatically receive all group messages.